To celebrate International Women's Day 2023, we asked some of the OSR team to reflect on what International Women's Day means to them, and their work in the world of statistics.
Marianthi Dunn – Principal Economist, Statistics Regulator, Economy and Business, Industry, Trade and International Development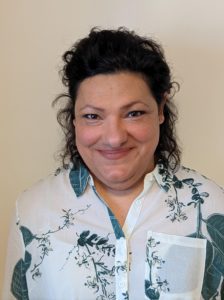 For me, International Women's Day is a wonderful opportunity to celebrate the strength, influence and impact that women have on our economy and everyday society.  It is a great celebration of how far we have travelled down the path of equalities and of the road we will travel ahead.   
My role as an economist and regulator is to support producers of economic statistics to measure coherent, and reliable numbers to help policy-makers make well-informed decisions for the better good of our society. 
We have all felt the rapid and dynamic economic changes that have transformed the way we work, the way we consume, the way we access basic services like health, education, even the way we live our daily lives. As a regulator, it is a privilege to be working at the heart of all this change, supporting producers of economic statistics in maintaining trustworthiness, quality and value.   
I am also a mother; my role as a parent, is to be a responsible ancestor. I recognise how important these key statistics are in the decisions that we make for sustaining our "wealth" and "real value" for our future generations. 
This year's IWD theme is DigitALL: Innovation and technology for gender equality. Finding new and innovative ways to collect and analyse information about how our economy is rapidly changing, particularly in light of new technology and innovation can be quite a challenge.  Digitalisation is still at its infancy, yet it is having a significant impact on core economic decisions and our daily lives.  Understanding evolving users' requirements can be quite challenging throughout a time of economic uncertainty and rapid digital transformation.    
Working closely with users and producers of these economic statistics has never been more important, for embedding trust in the messages they are giving us about the public good. 
Kirsty Garratt – Casework and Head of Private office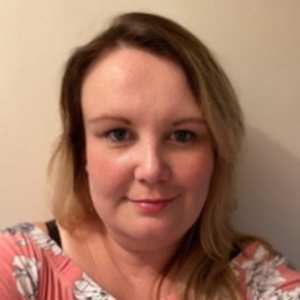 To me, IWD is an opportunity to celebrate the many successes women have around the world and reflect on the opportunities that are available for you should you wish to step outside of your comfort zone. Success and progress can be hard, and scary, but without pushing the boundaries and fighting for what you want in life we still wouldn't be able to vote. 
I work as a Casework lead and I manage the Director General's Private office. I make sure that our casework function (we look into concerns with how Official statistics are produced or used) runs as smoothly as possible and that our Director General, Ed Humpherson has what he needs to enable him to get to where he needs to go and make the decisions he needs to make. 
If you had asked me before I worked for OSR if statistics mattered I would probably have said yes, sure… but they don't affect me. I didn't realise how wrong I was until I joined OSR. I had never thought I was a "user" of statistics. In my previous roles I've used the latest RPI figures to help me manage a contract I was working on, or during the pandemic I was obviously interested in the Covid data for my area – but that was it. Now I am in my role I can see how statistics have an impact on every aspect of my life, and I find that mindblowing. I am so glad that I work for an organisation that fights for statistics that really do serve the public good. To know that there is an organisation that not only sets the standards with the Code of Practice for Statistics, but also holds producers and the government to account when they are produced and used is really important to me. 
Nicky Pearce – Statistics Regulator, Children, Education and Skills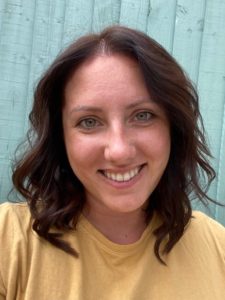 Sometimes it can be difficult to make the time to step back and look at our role as women in our society, both locally and globally. International Women's Day creates space for us to do this and is able to bring important issues to the forefront of our discussions. I believe that we can all benefit by lifting up and championing women and that International Women's Day creates a strong platform for this.  
I recently started reading 'Invisible women: exposing data bias in a world designed for men' by Caroline Criado Perez and I was struck by the concept of a gender data gap. We are all familiar with gender gaps in other areas of our lives, most notably, the gender pay gap, but it wasn't until I read this book that I realised how many gaps or 'silences' as Caroline refers to them, there are in the data we hold on women.  
Not only do these data gaps impact the decisions that are being made by women, or for women, but they also impact the algorithms and artificial learning that are based on these datasets. For example, an artificial intelligence program that is designed to diagnose a given disorder but has only been trained on a data set of symptoms experienced by men will not be as accurate in identifying the disorder in women. As noted by UN Women: "A global analysis of 133 AI systems across industries found that 44.2% demonstrate gender bias".  
In order to make the digital world more inclusive and more equitable we have to be able to identify and work towards addressing these data gaps. In an ever-evolving world, we must ensure that the data we hold are as representative as possible so that the new technologies that are built on them are as well.  
Statistics are one of the hidden building blocks of the way we function as a society. They feed into our lives and the decisions we make, or are made for us, in more ways than we can ever imagine. Without good statistics we cannot make good decisions. Because of this, it is vital that organisations across Government and beyond, produce good quality statistics in a way that is transparent and maximises the public good that can come from them.   
Emma Harrison – Statistics Regulator, Population and Society & Children, Education and Skills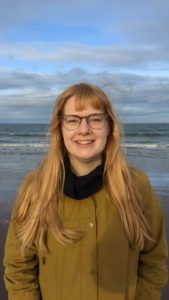 For me, International Women's Day it's a way of celebrating the things that women have done and will do in the future. It brings women together and gives us the opportunity to discuss the challenges we face as a result of our gender, and also the positives. 
 I work with social statistics and for me, it is important to be mindful that every data point is a piece of information about a person or population. That's what I think the public good of statistics is: using data that comes from the public for the public.  
I love that my job is varied and current. When starting the week, I have a pretty good idea of what I'll be doing, but there will always be something new. It might be a new piece of casework, an email from a statistics producer or an enquiry from a user of statistics. These are often linked with current affairs and I enjoy seeing parallels between my own work and the media coverage or Twitter.   
 I think we can make the digital world safer, more inclusive and more equitable through challenging disinformation. Through our casework processes, we often come into contact with statistics that are either misinterpreted or misrepresented. By challenging these accounts, we can create a safer digital space.   
I think we also have a role here in making the digital world more equitable. Acknowledging intersectionality is key to the success of International Women's Day and advocating for the availability of data in areas such as ethnicity, sexuality and disability is vital.  
If you'd like to find out more about our work, sign up for our monthly newsletter or follow us on Twitter or LinkedIn for regular updates.