Director General for Regulation's Report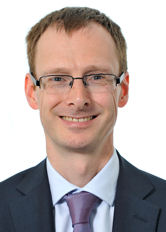 In the Office for Statistics Regulation, we always start with our vision: that statistics should serve the public good.
This report illustrates how we have matured as a regulator and continue to build our capability to serve that vision and I would like to thank my team publicly for the drive and commitment they demonstrate to deliver important outcomes from our work, and their mindfulness of how we can do more to optimise our impact.
We have made some important interventions this year and delivered a rich programme of regulatory work that has led to improvements in the trustworthiness, quality and value of statistics. Beyond individual outputs, though, I believe this year we have really started to understand how to take what we have learned and use it to inform and support the statistical system as a whole. We are now operating more strategically, building campaigns around important issues like analytical leadership and intelligent transparency, and we are engaging with a wide range of partners. Our functions – research, policy and standards, and data and methods – are now all well established and contributing not only to our own development but offering thought leadership to the wider analytical community in the UK.
Finally, while I understand that the Office for Statistics Regulation is not a name that is high in the public awareness or trips easily off the tongue, we greatly value the results of the recent Public Confidence in Official Statistics survey which overwhelmingly supported our role and the importance of having a body that speaks out against the misuse of statistics. We see this as a very positive endorsement of our work to support trustworthiness, quality and value.
---
Ed Humpherson, Director General for Regulation
Back to top