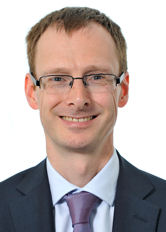 Ed Humpherson was appointed as Director General for Regulation in October 2013 and took up post in January 2014. He is head of the Office for Statistics Regulation which provides independent regulation of all official statistics in the UK. The aim of OSR is to enhance public confidence in the trustworthiness, quality and value of statistics produced by government.

Prior to joining the Authority, Ed was a Board Member and Executive Leader for Economic Affairs at the National Audit Office, a post he held since July 2009. This role included responsibility for the overall strategic direction of NAO's work on economic affairs.

Ed Humpherson was educated at the University of Edinburgh. Ed is a Chartered Accountant and a member of the Institute of Chartered Accountants in England and Wales.